My Anxious Dog Mini Squeezy Reward
Our new mini Squeezy Reward 38ml plastic dispenser which enables dog owners to give positive reinforcement for any activity.
It is eco-friendly and can be filled with healthy treats, making it easier for dog owners to monitor exactly what their pet is eating.
The squeezy reward silicone tube allows you to compress whatever food is inside to the desired texture. Pureed fruit or vegetables, soft cheese, yoghurt or dog friendly peanut butter.
It has an extendable reel which you can attach to your belt or walking bag so is also a great visual stimulant and a distraction for your anxious dog.
Surprise your dog, changing the soft treat every outing.
Reusable and easy to clean with warm soapy water.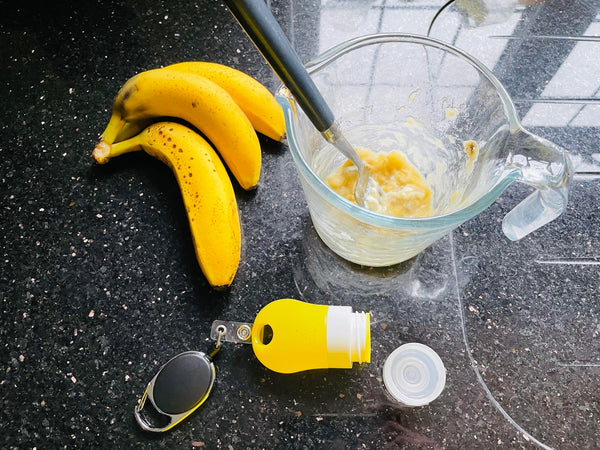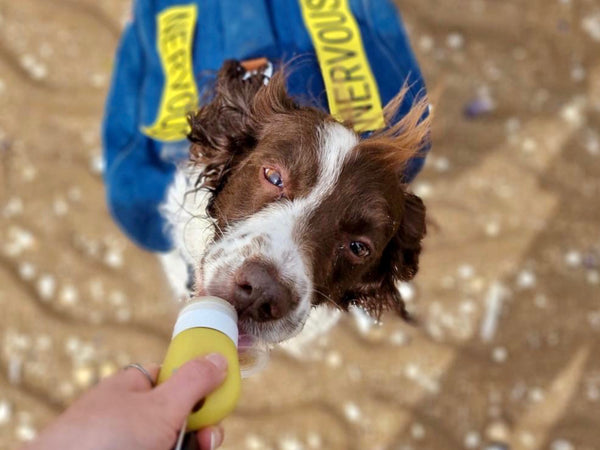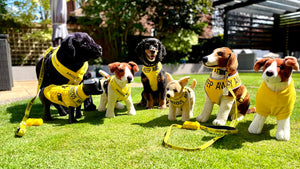 Helping you to let others know your dog needs space - join our yellow army #dogsinyellow