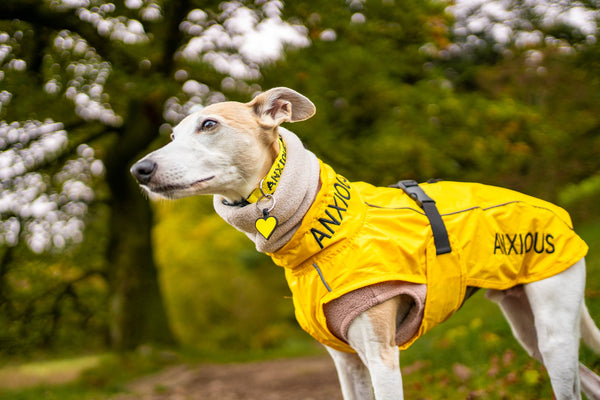 Yellow Space Awareness Collars For Nervous, Anxious & Reactive Dogs
A range of adjustable yellow space awareness polyester dog collar g
iving added strength and stability.
Finished with high quality plastic side release buckle and metal hardware.  
Adjustable for the perfect fit.
Embroidered in black so they will never fade.
ANXIOUS, DO NOT TOUCH or KEEP AWAY
Yellow is a colour that grabs attention and denotes caution.
It is the most visible colour, making it easy to spot, even at a distance.
But it's also a vibrant and warm colour that reflects the love, dedication and bond you share with your anxious dog.
When your dog wears yellow, it's a clear visual sign that catches people's eye.