Handmade felt collar flower
Our yellow felt collar flowers are handmade.
The small is 7cm diameter, the medium is 9cm diameter and the large is 13cm.
As a general guide the small would be suitable for Westies, Dachshunds, Pugs, etc.
Bella a Cocker Spaniel wears a medium and the large is ideal for Labradors and dogs of a bigger size.  Of course any dog can wear any size this is just a guide.
Each bow has an elastic loop on the back to allow it to slide onto any collar.
The small and medium would fit onto collars 20mm wide and the large would be most suitable for collars 25mm wide.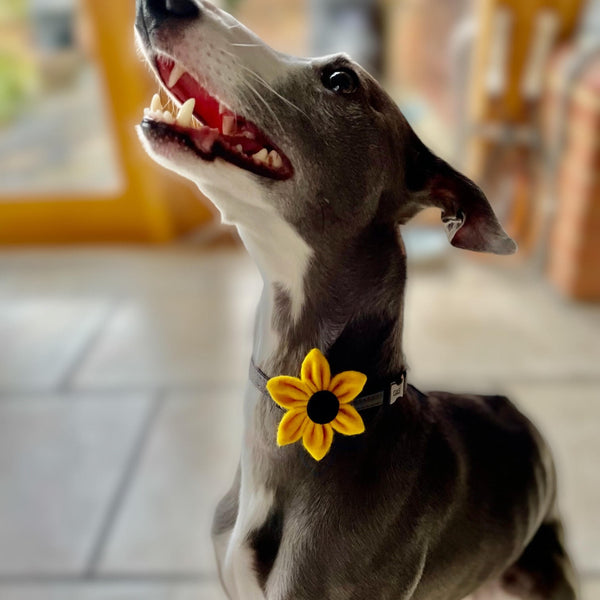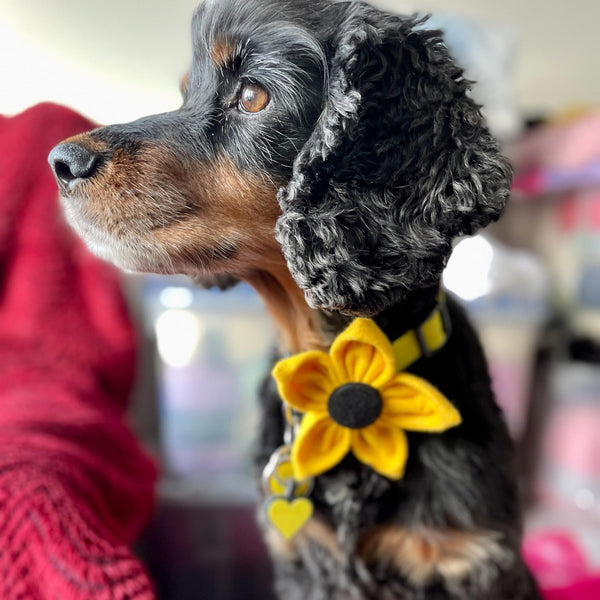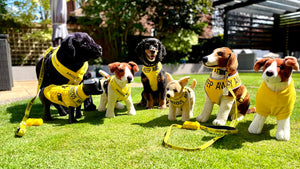 Helping you to let others know your dog needs space - join our yellow army #dogsinyellow