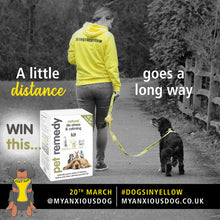 Pet Remedy supports our #dogsinyellow 2023 report
Bracknell News March 2023
Dragons Den tycoon applauds Berkshire small business through his new initiative
Rescue And Animal Care Magazine feature My Anxious Dog Feb 2023
Do you have an anxious dog?
We have had a lovely feature in Pets Magazine Feb 2023
A lifestyle magazine for pet owners
The Mirror March 2022
People think I should be embarrassed of my aggressive dog - but she has anxiety.
TeamDogs Feature
Dog owner launches "keep away" accessories to protect pets.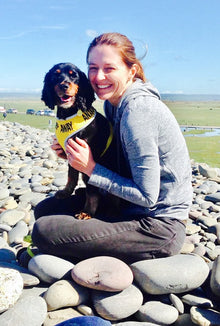 Bracknell News Feb 2019
Sarah from Binfield feels her yellow harness gives her the confidence to walk Bella.
Canicross Conversations Podcast
Dogs in yellow, and how canicross can help your anxious dog.
Take a Break magazine
Yellow Army
This was a small article of our Yellow Army. Another great way to raise awareness for our anxious dogs that wear yellow.
The Sun on Sunday
In association with Tails.com
Bracknell News
Yellow for anxious dogs
A proud member of Pet Professional
Kind, Ethical & Trusted
Animal and human welfare is our number one priority. We help stamp out unethical business practices and raise the standards of the industry to provide pet owners with the most trusted of services.
A lovely blog review on our new raincoats