Our new Silicone Dog Treat Pouch is the ultimate accessory designed to make life easier for dog owners, particularly those with fear-reactive dogs. This versatile treat pouch not only offers convenience and durability but also serves as a valuable tool for providing distractions to dogs during triggering situations.
Made from sleek and durable silicone, this lightweight pouch is built to withstand the demands of everyday use, even in challenging scenarios with fear-reactive dogs. Its waterproof and easy-to-clean material ensures that the pouch remains in pristine condition, no matter what your dog gets into.
Fear-reactive dogs often need distractions and positive reinforcement during encounters with their triggers. That's where our Silicone Dog Treat Pouch shines. With its secure magnetic closure and ample storage space, you can have a variety of treats readily available to quickly divert your dog's attention away from triggers. This aids in counterconditioning and helps create positive associations with potentially fear-inducing stimuli.
For added convenience, the treat pouch features hands-free operation. Simply attach it to your belt, waistband, or pocket using the adjustable strap and sturdy metal carabiner. This allows you to keep treats within reach and your hands free to manage your dog's behaviour effectively.
Its waterproof and odour-resistant silicone material can be wiped clean with a damp cloth or rinsed under running water. And when a thorough clean is needed, simply pop it in the dishwasher for a hassle-free solution.
Don't let fear-reactivity hold you and your furry companion back. With our Silicone Dog Treat Pouch, you have the perfect distraction and training tool right at your fingertips.
Get yours today and make every training session or outing with your dog a positive and rewarding experience.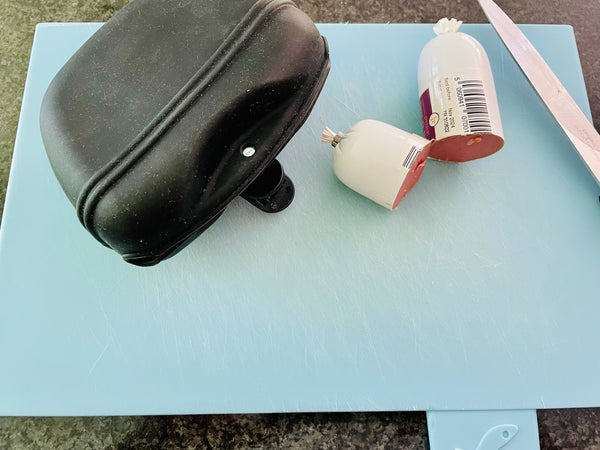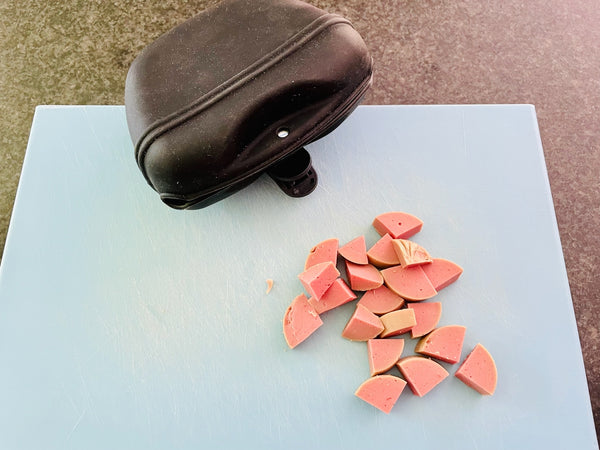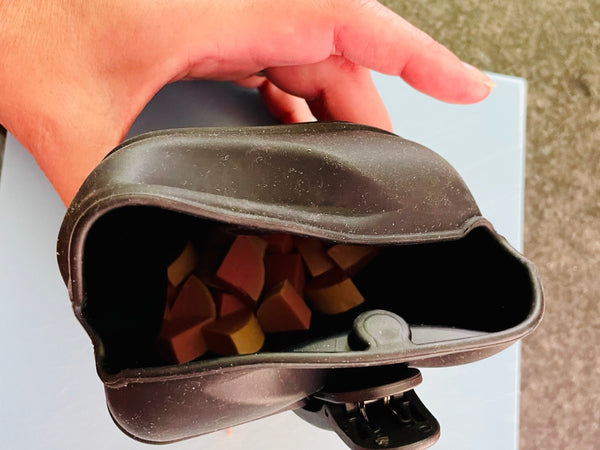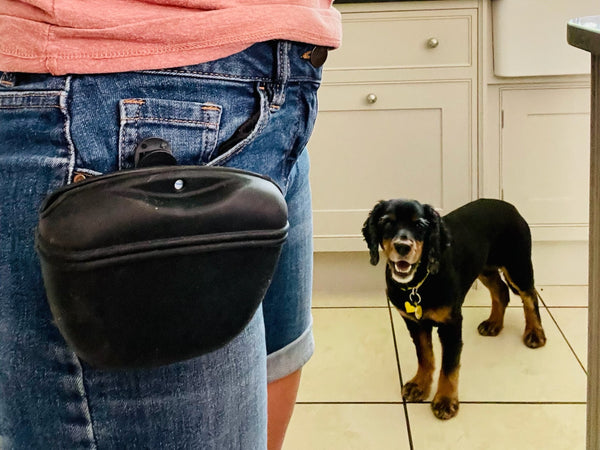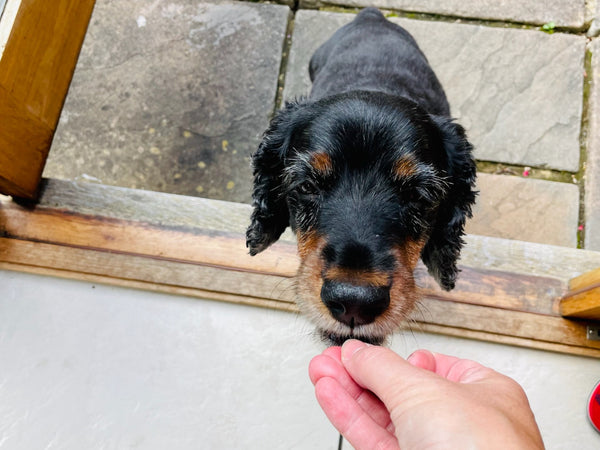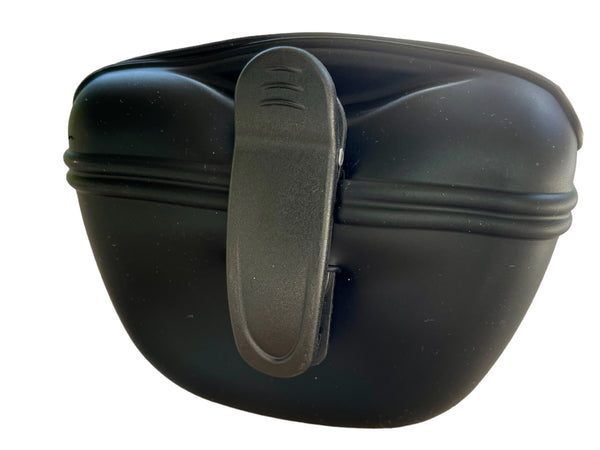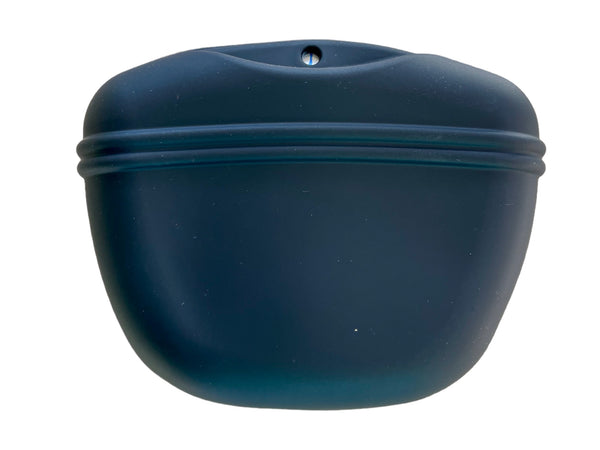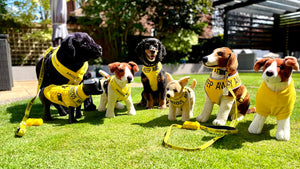 Helping you to let others know your dog needs space - join our yellow army #dogsinyellow