My Anxious Dog yellow space awareness KEEP DOGS AWAY warning lead slip
KEEP DOGS AWAY Yellow space awareness lead slip cover 
If you own an anxious or reactive dog yellow accessories for your dog act as a visual reminder and are a really powerful way to communicate that your dog needs space.
Perfect for anxious dogs that need their space from other dogs.
Embroidered with KEEP DOGS AWAY both sides so will not fade when washed.
Reflective trim on the top and bottom for the dark winter evenings.
Dimensions are approx. 24cms x 6cms with 2 popper fastener to hold the lead cover in position on your lead or flexi lead.
Washable at low temperatures
Will fit most leads and perfect on our yellow double ended training lead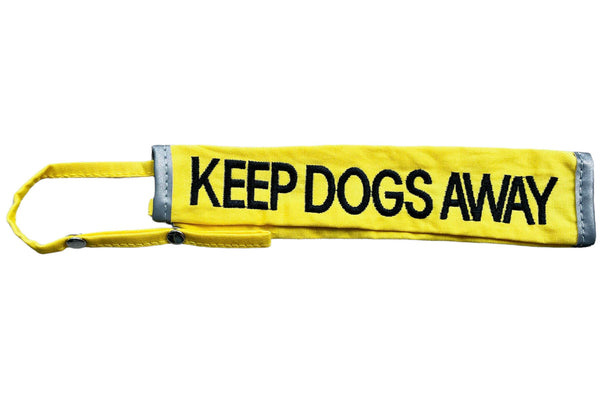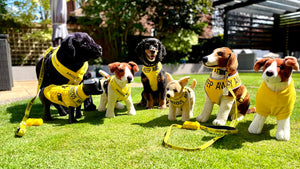 Helping you to let others know your dog needs space - join our yellow army #dogsinyellow