My Anxious Dog Yellow Space Awareness Dog Walking Bag
Our pawsome yellow dog walking bag is manufactured in Great Britain.
It is waterproof and durable with an adjustable black strap. With two removable pockets inside for cleaning.
You can accessorise your bag with our yellow space awareness badges or add our collapsible water bowl so you can always stop for refreshments.  It is perfect to hang our Squeezy Reward from, in fact you can hang lots of our accessories on it!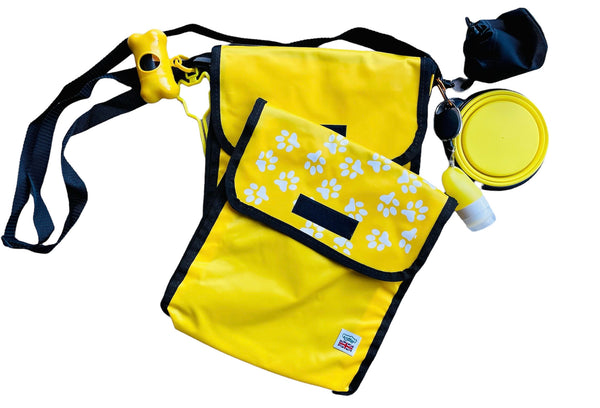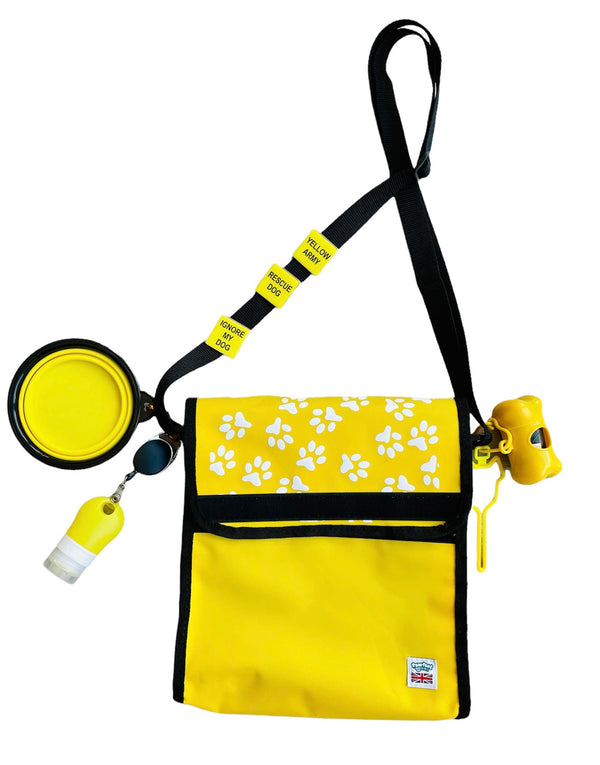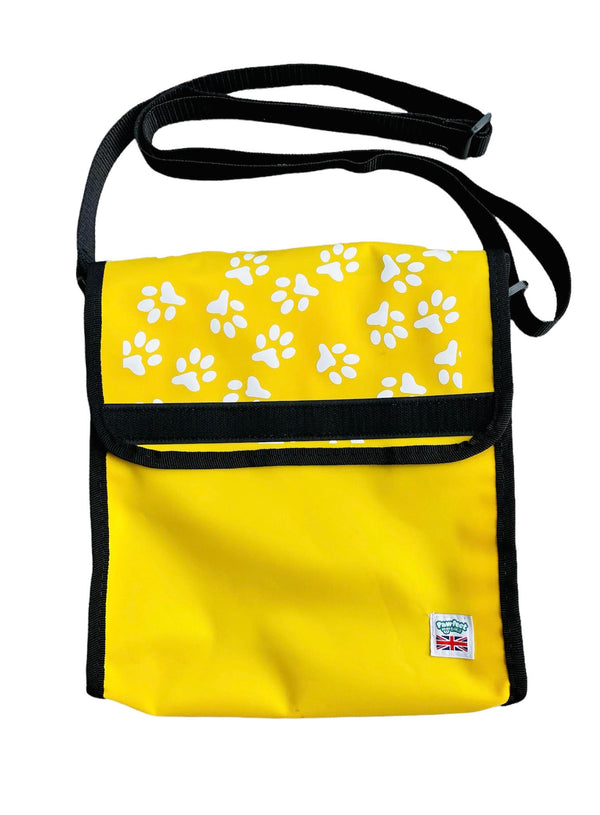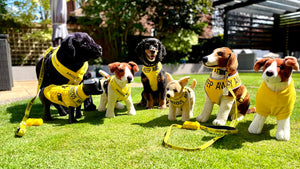 Helping you to let others know your dog needs space - join our yellow army #dogsinyellow