My Anxious Dog Yellow Space Awareness Collar KEEP AWAY - Medium
My Anxious Dog has designed this yellow adjustable (33-48cms) collar with KEEP AWAY embroidered in black.
With a stainless steel D ring for easy and simple attachment.
The collar is made from extremely strong nylon webbing with a quick release black buckle.
Suitable for large dogs with thinner necks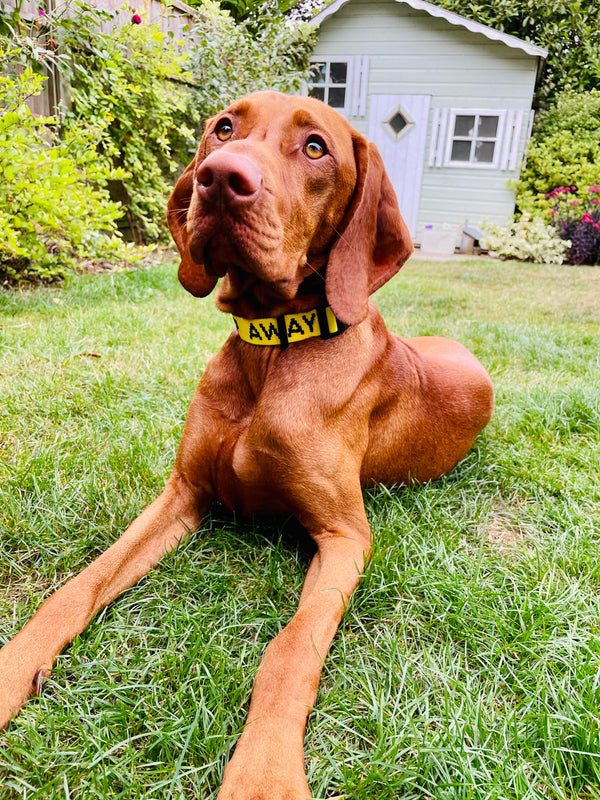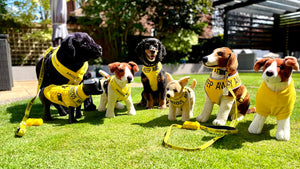 Helping you to let others know your dog needs space - join our yellow army #dogsinyellow