Large Honey Pot Durable Rubber Treat Dispenser & Enrichment Toy
Winnie the Pooh would love it and so will your dog.  This fun treat dispenser can be filled with all types of foods and it can be frozen to increase the feeding challenge.
Help your dog fight boredom by filling the Honey Pot with 

treats like kibble, canned dog food, peanut butter, or your favorite dog treat recipe. Best results: mix wet/dry foods. Freeze with treats inside to prolong use.
If your dog is a "speed eater," serve your dog's meals inside this toy to slow down eating and keep your dog stimulated and entertained.
Reduces problem chewing, helps reduce boredom, and relieves separation anxiety.
Material is FDA compliant, non-toxic and biodegradable. It is sustainably harvested helping us reduce our carbon footprint. 
Dishwasher safe and really easy to clean!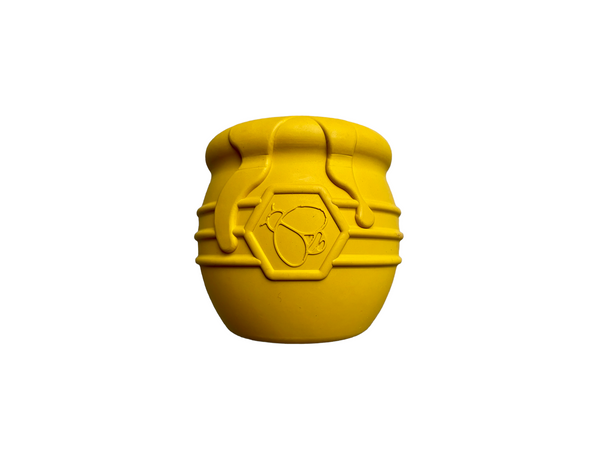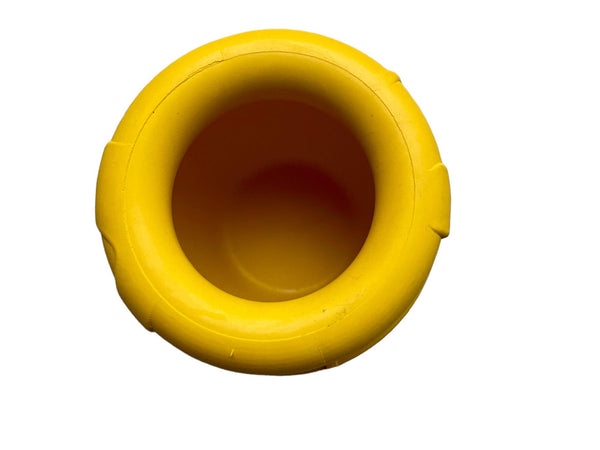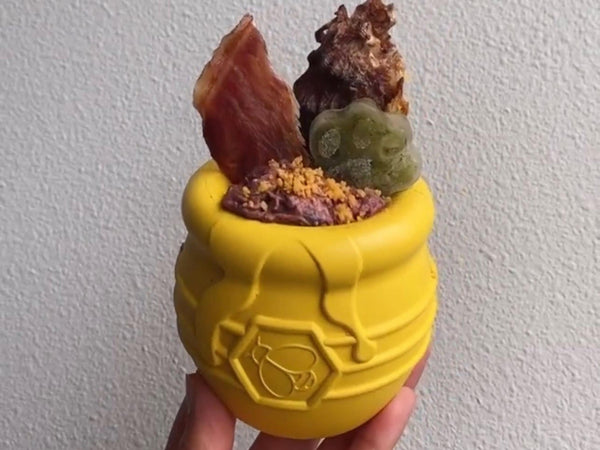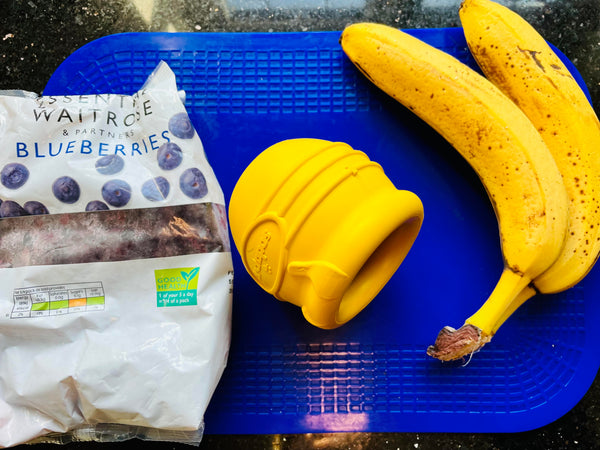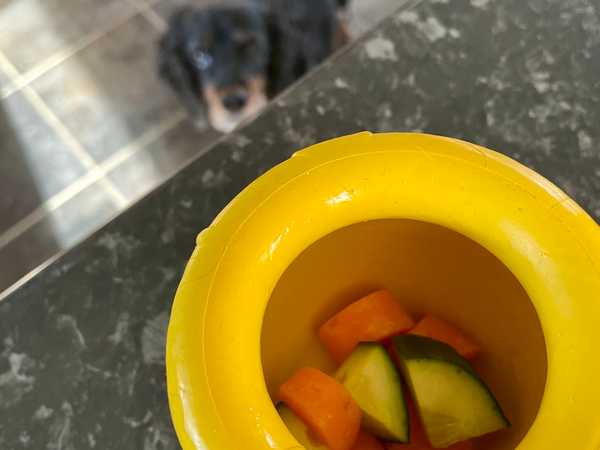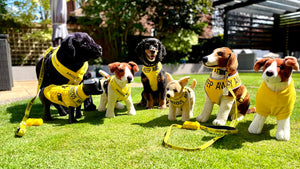 Helping you to let others know your dog needs space - join our yellow army #dogsinyellow