My Anxious Dog Yellow Space Awareness Double Ended Training Lead
Perfect for using with a harness to stop pulling, it allows two points of contact making dog walking easier and more pleasurable as it stops dogs pulling on a lead and reduces lunging and its impact on the owner. 
Attaching your lead like this can help influence your dog's posture, helping them find their own natural balance and can assist in the prevention of pulling because the dog cannot pull forward in a straight line.
The multiple rings on the lead means it can be used as a normal lead of varying lengths.
Our double ended leads are 2M long and made from yellow nylon, so soft and secure to hold even in the wet.
The leads are 2 cm's wide with a trigger hook at each end.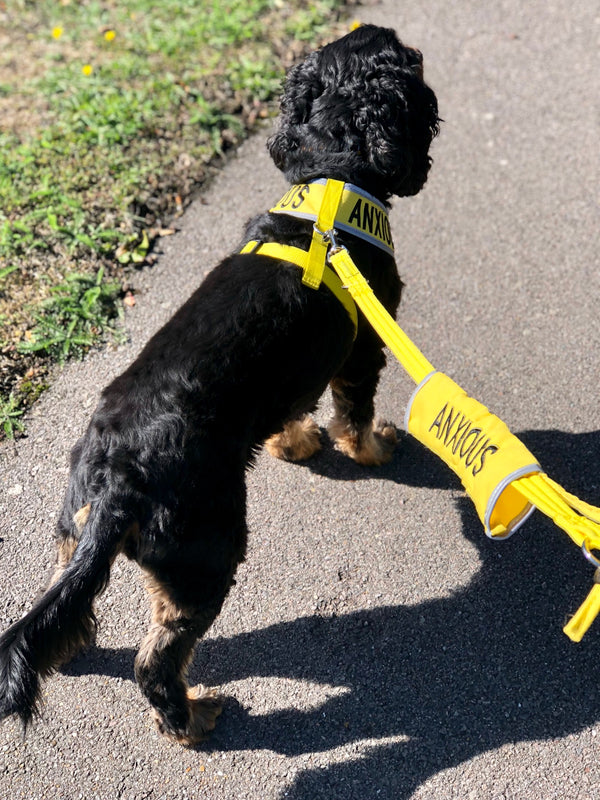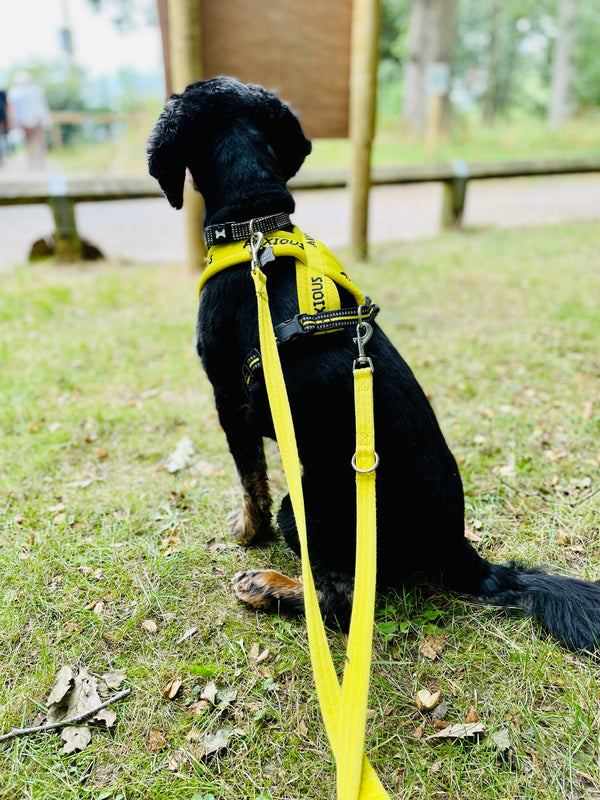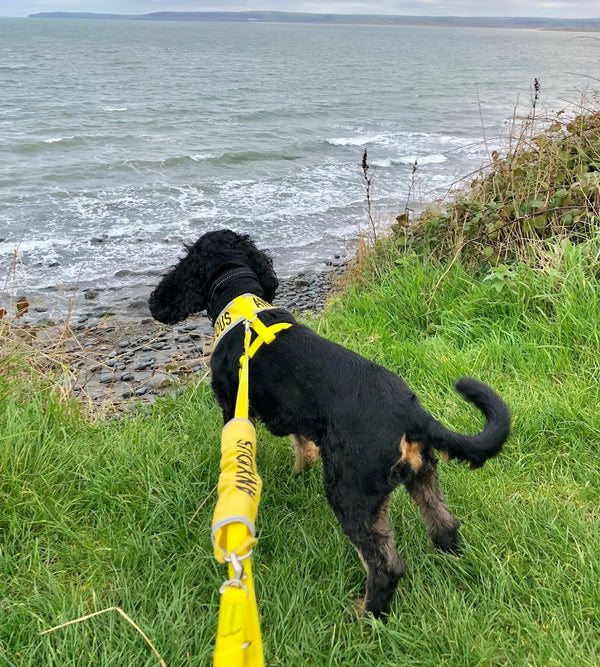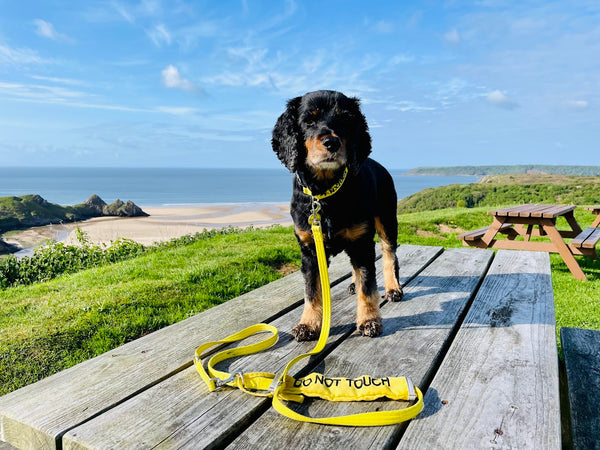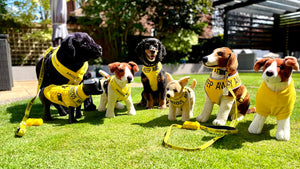 Helping you to let others know your dog needs space - join our yellow army #dogsinyellow