DO NOT TOUCH YELLOW SPACE AWARENESS DOG LEAD WITH CARABINER CLIP -M/L
Our durable carabiner dog lead is a new design with a twist locking carabiner clip which adds security and peace of mind, knowing it won't unclip mid adventures. The clip rotates so prevents the lead from twisting.
It has also been designed in a shorter length to our original leads, 1M to keep your anxious dog safe and close. The new lead has DO NOT TOUCH embroidered in black for dogs that are fearful to strangers and being stroked.
The lead features a strong and secure, climbing style twist locking carabiner clip that can be easily attached to your dog's collar or harness. 
With a soft padded neoprene handle for a soft and comfortable feel. It still has the D clip on the handle for hanging those all important poo bags on or small clip on items from our yellow space awareness accessories range.
A strong and secure lead which has focused on quality, design and fit while still letting other dog owners know that your dog needs space.
Suitable for medium to large dogs.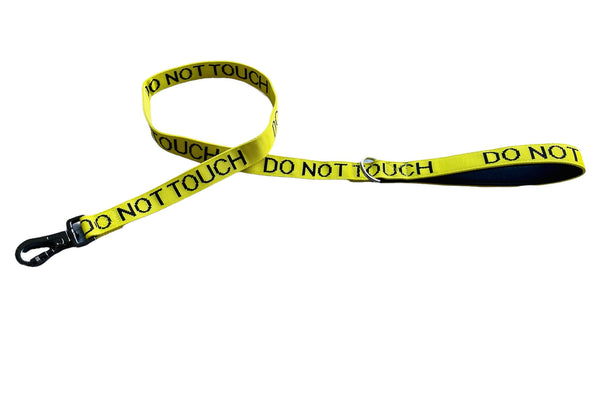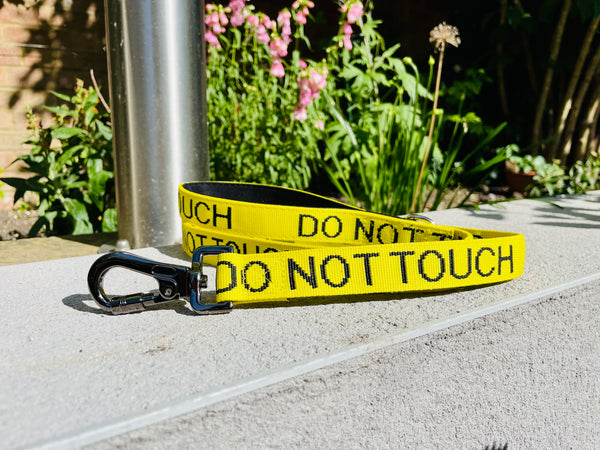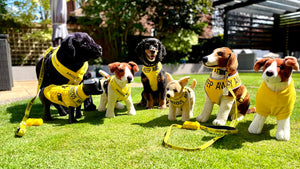 Helping you to let others know your dog needs space - join our yellow army #dogsinyellow