Cup Cake Durable Rubber Chew Toy & Treat Dispenser
The Cup Cake Toy is designed to withstand the abuse of most "power chewer" dogs.  
Help your dog fight boredom by filling the Cupcake Toy with

 kibble and dog treats. The toothed opening helps retain treats, creating a greater challenge for your dog to get at the goodies inside. 
If your dog is a "speed eater," serve your dog's meals inside this toy. It will slow down eating and keep your dog stimulated and entertained.
Material is
 FDA compliant, non-toxic and biodegradable. It is sustainably harvested helping us reduce our carbon footprint. 
Dishwasher safe and easy to clean.
MEDIUM: 2.5″ tall x 3″ wide 6.5 oz for dogs 7 – 13 KG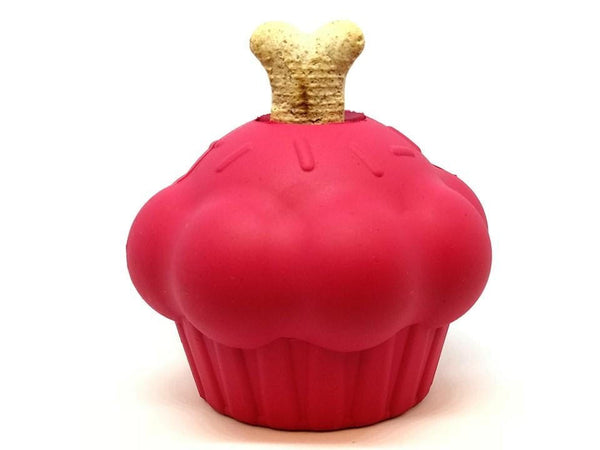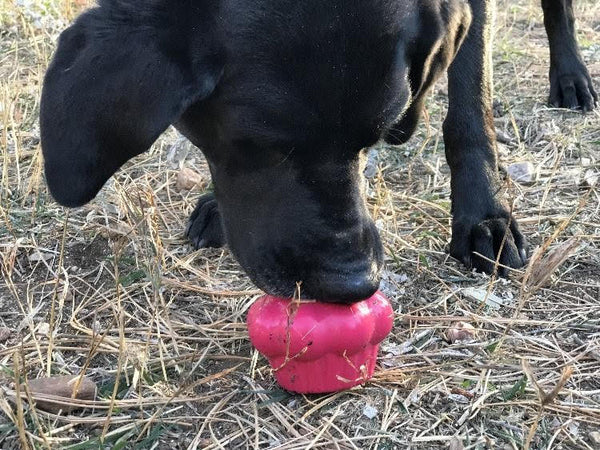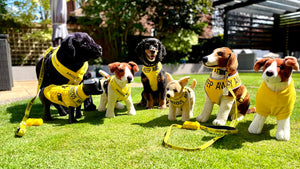 Helping you to let others know your dog needs space - join our yellow army #dogsinyellow