My Anxious Dog Yellow Space Awareness Dog Collar "ANXIOUS"
My Anxious Dogs collar is perfect for any anxious dog suitable for ever day use.
Our collar is designed to fit dogs of various sizes, adjustable 32cm to 50cm. Crafted from high-quality, soft, and durable yellow webbing, this collar is not only stylish but also gentle on your dog's skin.
The word "ANXIOUS" is delicately embroidered in bold black letters, serving as a gentle reminder of your pup's unique needs.
 Now with a yellow heart attached, not as a label but as symbols of love and understanding.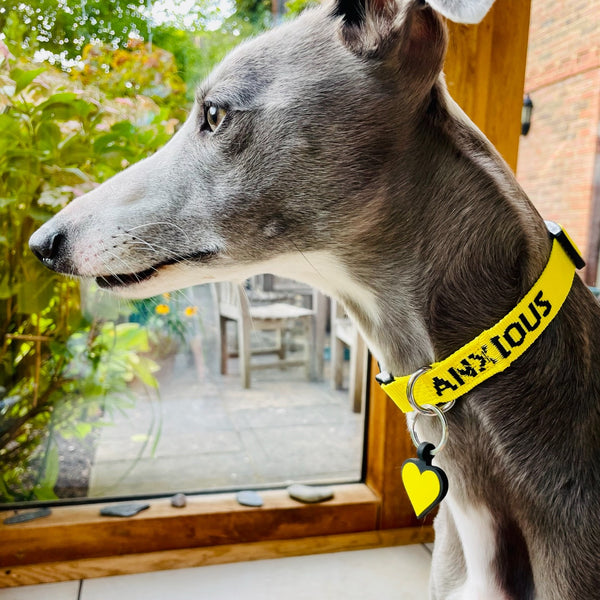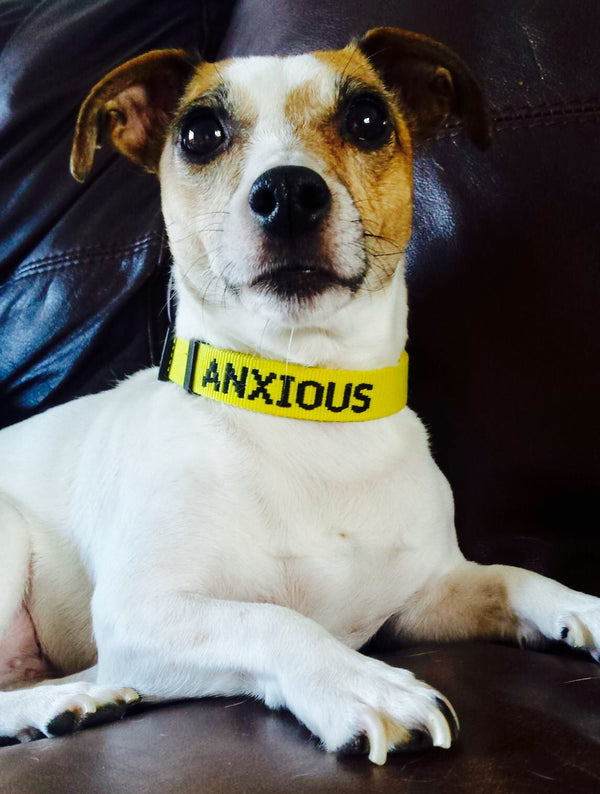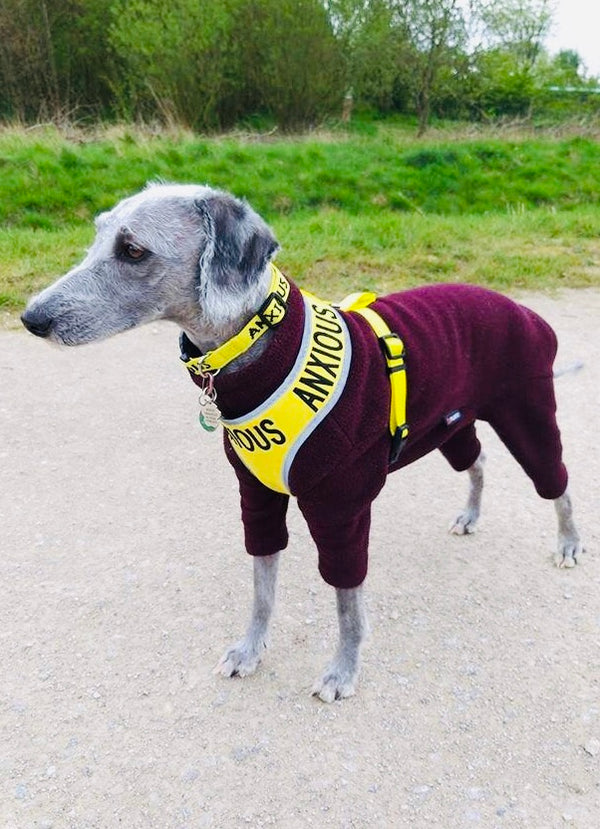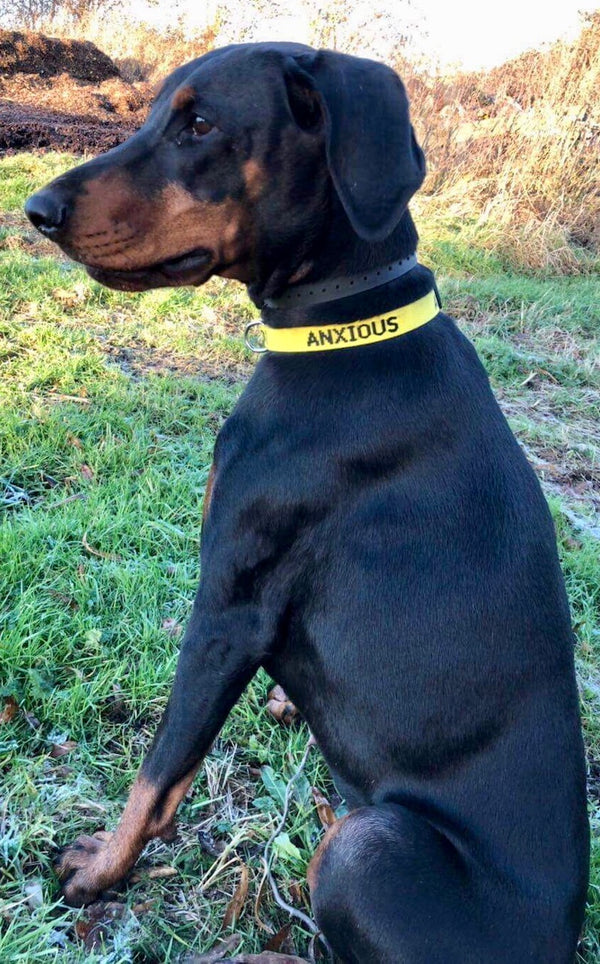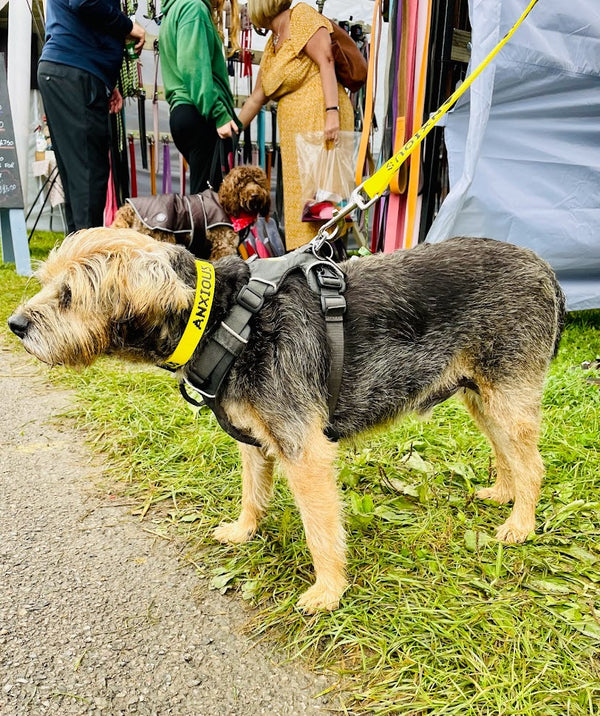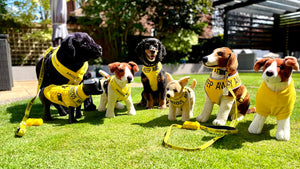 Helping you to let others know your dog needs space - join our yellow army #dogsinyellow