Padded yellow KEEP AWAY ANXIOUS harness
Our award wining padded harness is adjustable with soft reflective trim.
KEEP AWAY embroidered on the front and ANXIOUS embroidered on the back so will not fade,
Small "A" girth 39-50cms, maximum neck "B" size Approx. 32cm 
Suitable for Chihuahua, Yorkie sized dog.
Medium "A" girth 48cm to 65cm (18.8" to 25.5"), maximum neck "B" size Approx. 40cm (16").
Suitable for Cocker Spaniel, Cockerpoo, Border Terrier, Jack Russell Terrier, Mini Schnauzer sized dog.
Large "A" girth 60cm to 86cm (23.6" to 33.8"), maximum neck "B" size Approx. 44cm (17.3").
Suitable for Border Collie, Standard Schnauzer, French Bulldog, Greyhound sized dog.
Extra Large "A"  girth 70cm - 130cm (27.5" to 51.1"), maximum neck "B"  size Approx. 54cm (21.2").
Suitable for Labrador, Doberman, Dalmatian, Bulldog, Weimaraner sized dog.
Please reach out to us if you are unsure what size to order so we can advise.

Disclaimer - NO ACCESSORY is indestructible, please remember to always check your dogs accessories for wear and tear. It is the customers responsibility to determine the suitability of the product for their pet.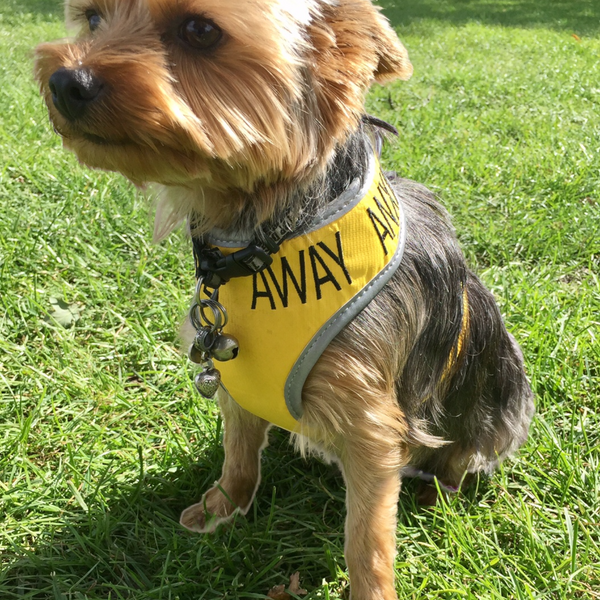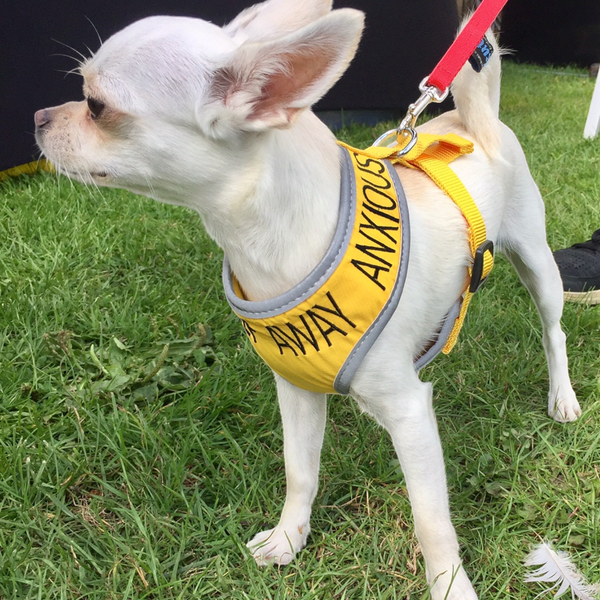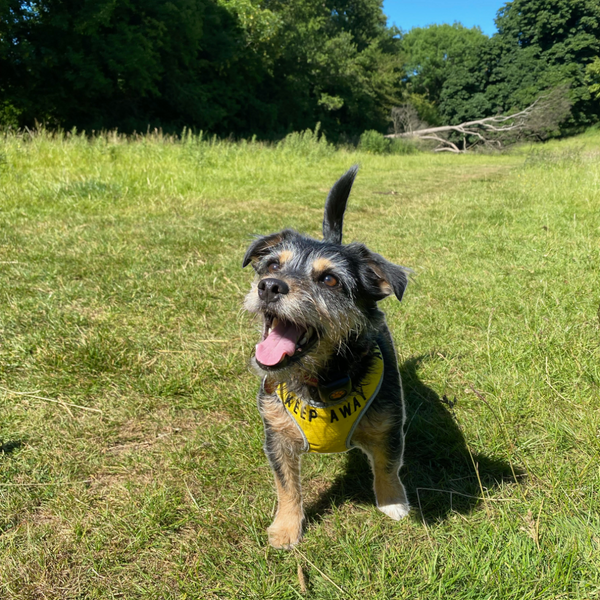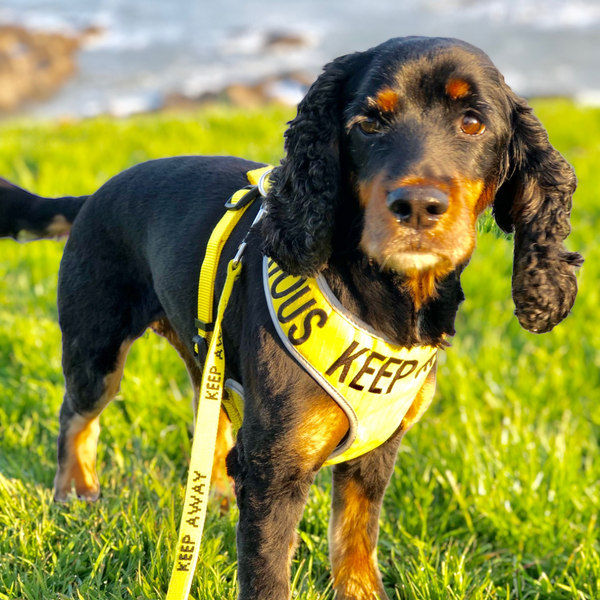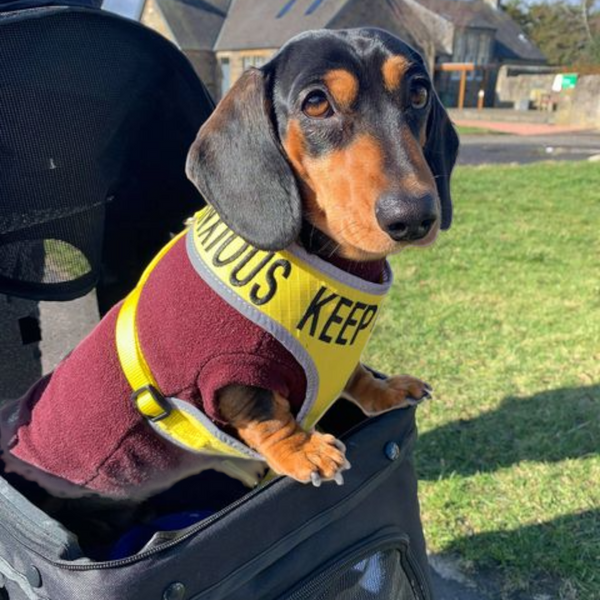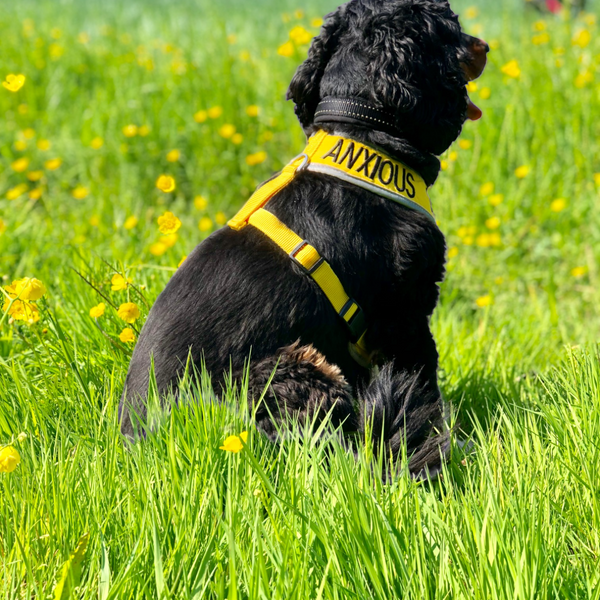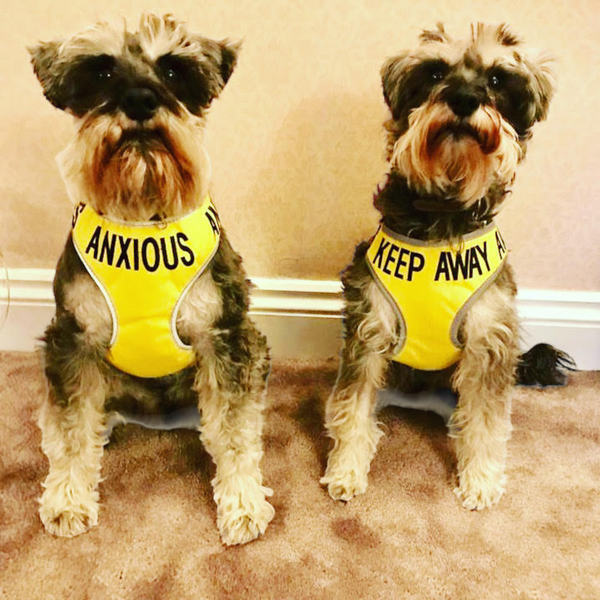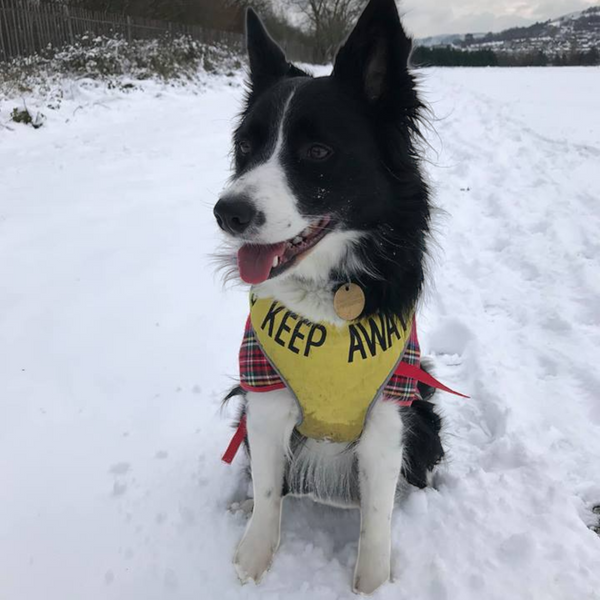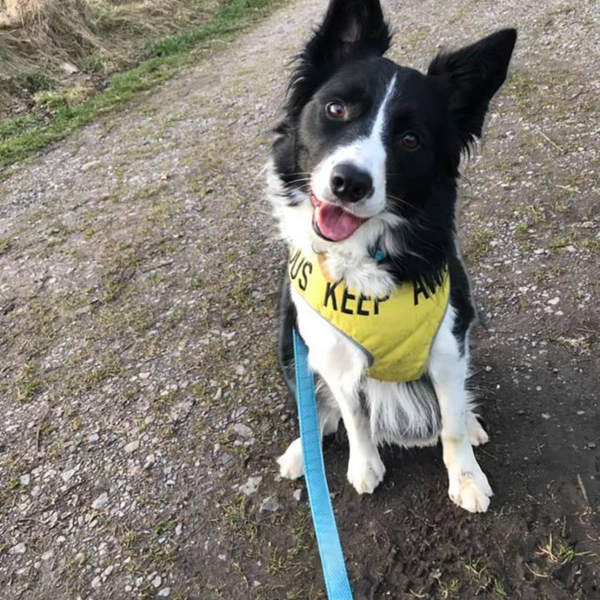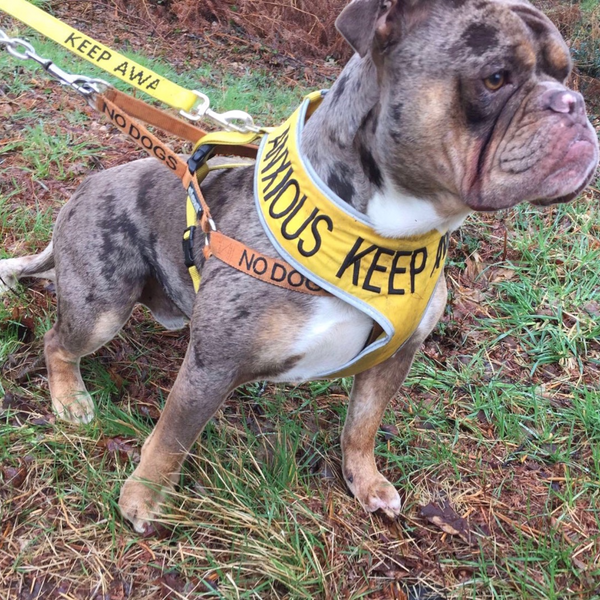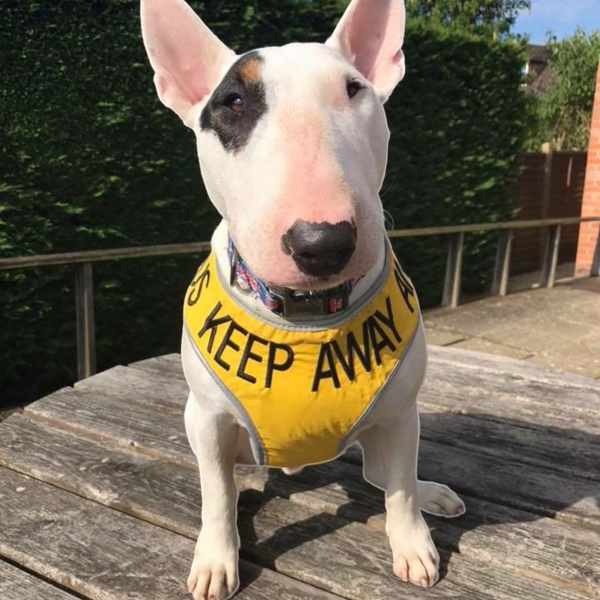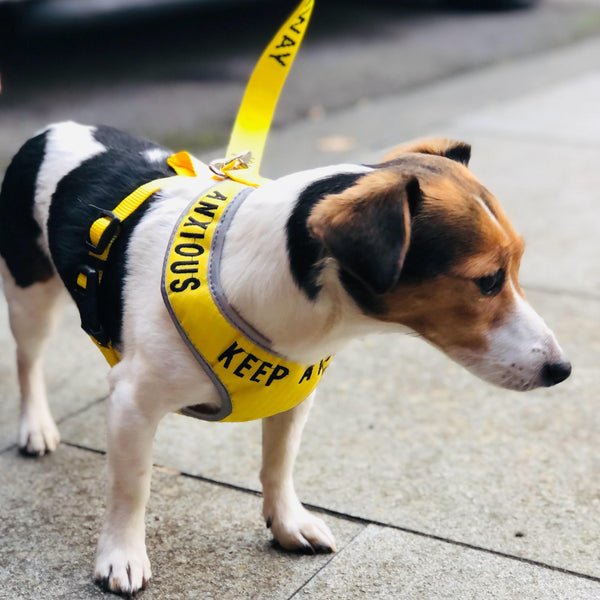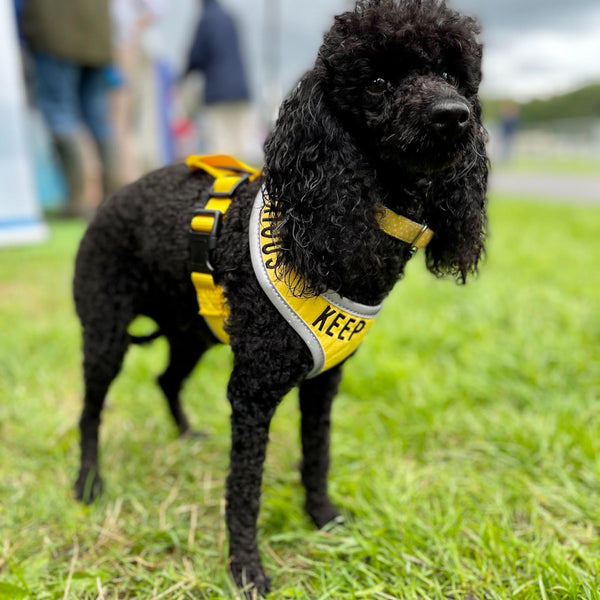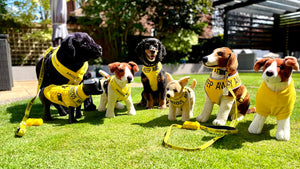 Helping you to let others know your dog needs space - join our yellow army #dogsinyellow