Padded non-pull Y Harness embroidered with ANXIOUS
This luxury dog harness is easy to wear and adjust with quick snap buckles ensures ease of use when putting on and taking off with fully adjustable straps around the body. 
Perfect for walking, hiking, great for running and jogging.
It has 2 anti corrosion D rings on the dogs chest and back, if your dog pulls you can attach our double ended lead to the chest and back ring to control your dog. This also enables no stress in the dogs neck. Our harness is designed to evenly distribute their force when pulling or lunging .
Our safety feature include in our nylon webbing a reflective material to ensure good visibility for dark winter nights.
Size 1 fits girth max 45cms
Suitable for Yorkshire Terriers, Toy Poodles & Chihuahua sized dogs.
Size 2 fits girth max 60cms
Suitable for Toy Poodles, Poochons, Yorkipoo, Miniature Pinscher & Mini Dachshund sized dogs.
Size 3 fits girth max 65cms Lower neck size approx 36cms
Suitable for Cocker Spaniels, Cockerpoos, Dachshunds, Border Terriers, Jack Russell sized dogs.
Size 4 fits girth max 70 cms
Suitable for Salukis, Greyhounds, French Bulldog, Spaniels & Collies sized dogs.
Size 5 fits girth max 82cms
Suitable for Labradors, German Shepard's, Boxers sized dogs.
Size 6 fits girth max 110cms
Suitable for Giant breeds, Great Dane, Bullmastiff, large German Sheppard's, Rottweiler sized dogs. 
Please reach out to us if you are unsure what size to order so we can advise.

Disclaimer - NO ACCESSORY is indestructible, please remember to always check your dogs accessories for wear and tear. It is the customers responsibility to determine the suitability of the product for their pet.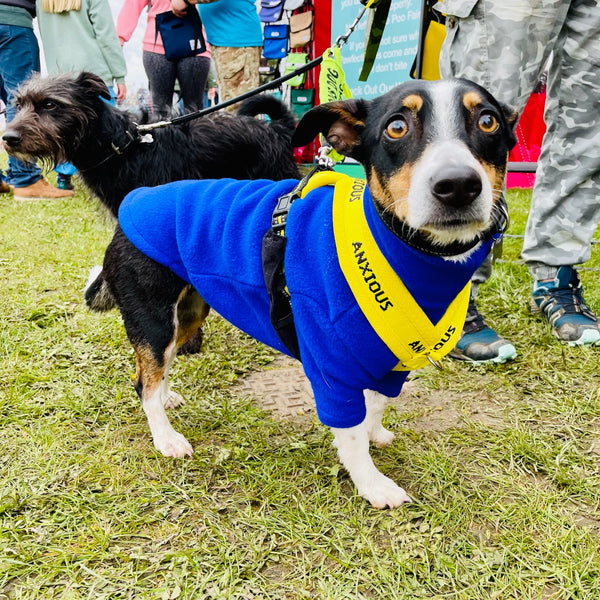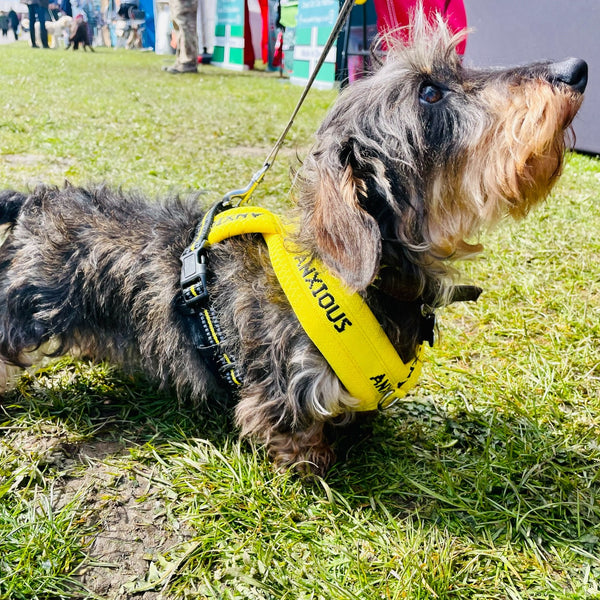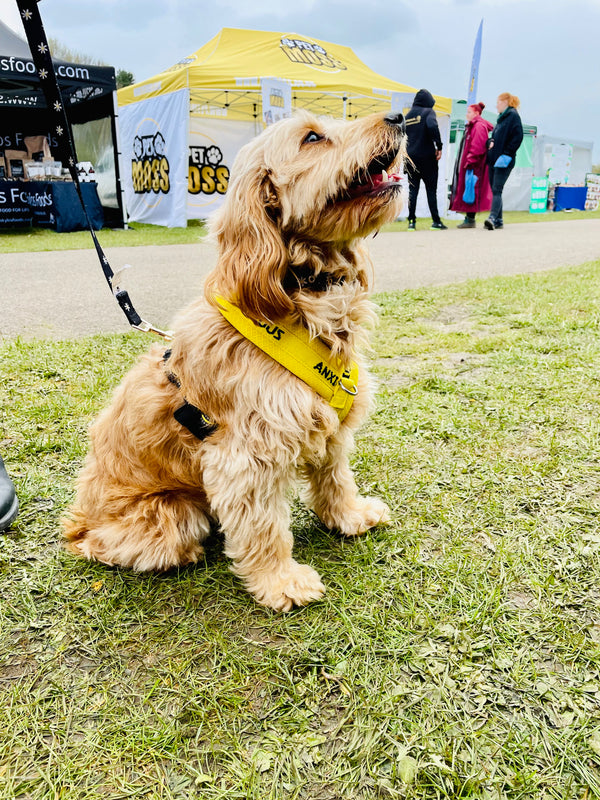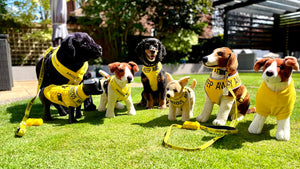 Helping you to let others know your dog needs space - join our yellow army #dogsinyellow