Mkb Dice Toy Durable Rubber Chew Toy & Treat Dispenser - Large - Red
SodaPup treat dispensers are excellent dog enrichment toys.  Fill these treat dispensers with kibble or with more advanced recipes like peanut butter, cottage cheese, non-fat yogurt, fruits and vegetables, chicken broth and more!  Treat puzzles for dogs like our treat dispensing toys will stimulate your dog and keep him mentally engaged.  Treat dispensers are excellent tools to deal with separation anxiety and can also be used for crate training.
The odds are good your dog will love this Dice Chew Toy and Treat Dispenser—and you will too.
DURABLE CHEW TOY: The Dice Toy is designed to withstand the abuse of most "power chewer" dogs. The square shape with rounded corners makes destruction a thing of the past!
DISPENSES TREATS: Help your dog fight boredom by filling the Dice Toy with kibble and dog treats. The toothed opening helps retain treats, creating a greater challenge for your dog to get at the goodies inside.
SLOW FEEDER:  If your dog is a "speed eater," serve your dog's meals inside this toy to slow down eating and keep your dog stimulated and entertained.
REDUCES PROBLEM BEHAVIORS: Reduces problem chewing, helps reduce boredom, and relieves separation anxiety.
ANIMAL & PLANET FRIENDLY: Material is FDA compliant, non-toxic and biodegradable. It is sustainably harvested helping us reduce our carbon footprint. 
Dishwasher safe and easy to clean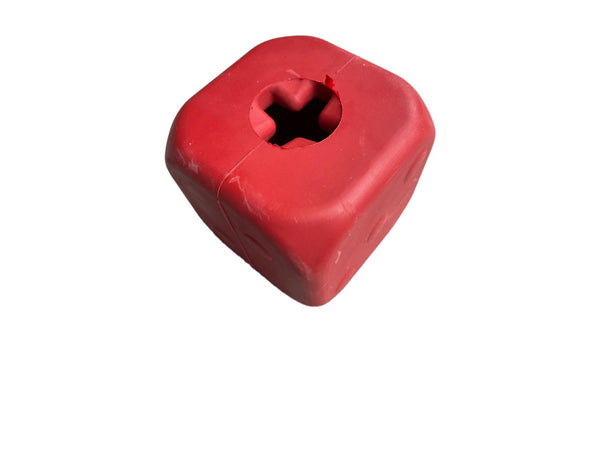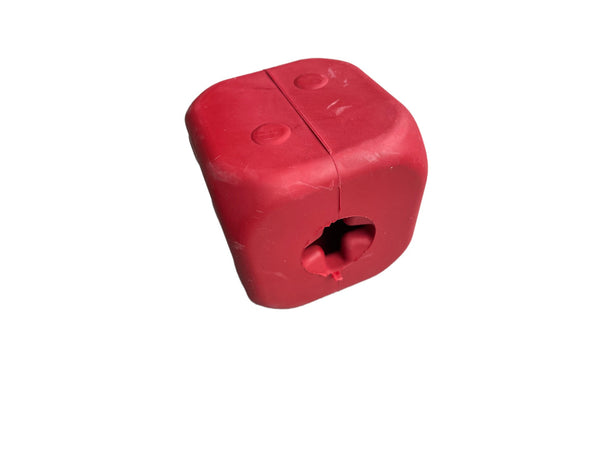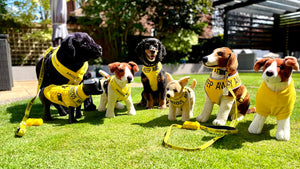 Helping you to let others know your dog needs space - join our yellow army #dogsinyellow